There is a lot of catching up to do on this blog with trips and lots to tell. It has been difficult to get time to sit down and focus on writing up information and sharing photos.
The girls love their fresh apples and our Honey Crisp apples are prime samples this year. Lots of them and so juicy to eat.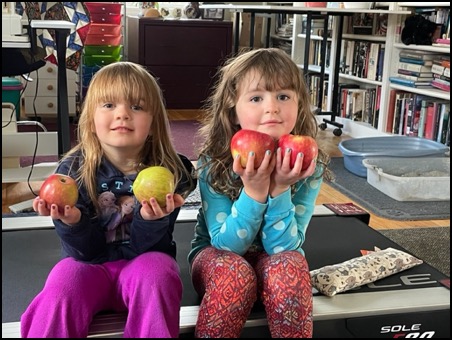 04/09/20 06:42 Filed in:
Family
Our first batch of "Got To Have It" corn variety is available for eating. Here is one happy Ryan posing for the camera and eating on an ear of corn. Of course, it was to get to the real treat, being able to have ice cream.