Sadness and fear today. Two bombs went off near the finish line of the Boston Marathon just before 3 pm ET. There were some killed and numerous serious injuries. A large majority were to lower extremities due to the bombs possibly being placed in garbage cans. The first terrorist attack on U.S. soil since 9-11-01. Our hearts are with those affected in Boston.
11/07/12 04:49 Filed in:
Travel
It is back to Boston day today. Our flight leaves around 5 p.m. and we will need to turn the rental car in. It has been a memorable trip and one I would love to do again. The gentleman seating us for breakfast said he would often take his children to PEI for camping on the beaches. It would be a great vacation place for Maine folks with kids. I want to show recognition here for our trip from the start until we left PEI.
Boston Harbor and city,
June 26.
And memories of the culture of Nova Scotia and PEI, a demonstration of drumming at the Piping School.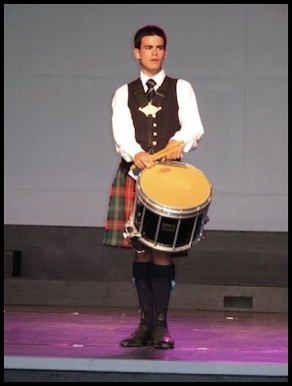 To the colorful countryside, fields, and water of Prince Edward Island on July 9.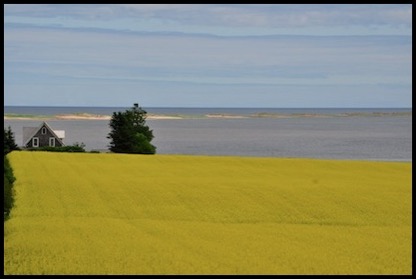 We got started this morning by arriving at PDX shortly after 5:30 a.m. Our seats had been re-structured to where we had to be in the last row on the left side. Full flight. Time did seem to go quickly and it was a non-stop on Alaska Airlines. We landed with thunderstorms around and in the midst of rain and wind gusts. As wheels touched down, a big wind gust blew the plane sideways to the right. A new experience.
We caught the Blue Line Bus #66 to the Water Taxi/Harbor Express to Quincy. It was a fun ferry and an opportunity to take photos of a new area I have not seen before. Boston Harbor and the City (below).
The Boston Harbor Wharf near downtown Boston from the Harbor Express on the way to Quincy.